VHA Students Portray Trail of Tears
February 1, 2016

Posted by:

Lauren Johnson

Category:

Uncategorized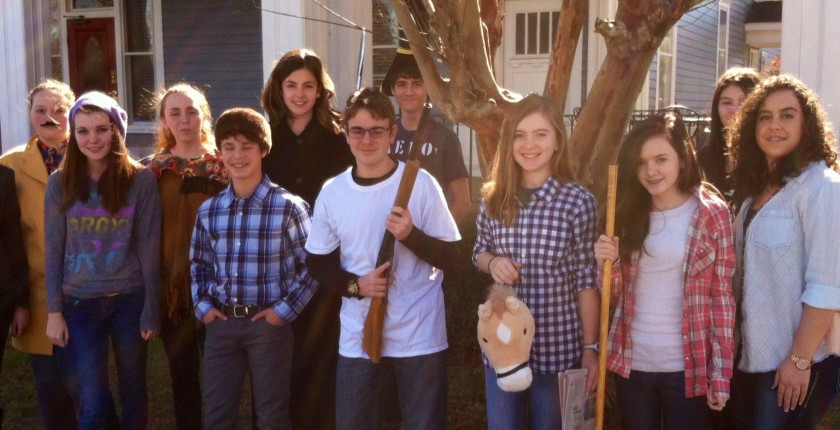 Members of the 8th grade Georgia History class at Vidalia Heritage Upper School created and performed historic dramas depicting the 19th Century  removal of the Creek and Cherokee tribes from Georgia. After the American Revolution, settlers began to move into Georgia's frontier, causing conflicts with the Native American tribes on those lands. With the discovery of gold in the north Georgia mountains, more white people moved onto Cherokee lands, resulting in the confiscation of those tribal lands, despite the ruling of the Supreme Court in favor of the Cherokee. The Trail of Tears was a tragic chapter in Georgia History as about 4,000 Cherokee died on the forced march to the reservations in Oklahoma. The students wrote their own scripts, provided costumes, and acted out the scenes of the removal of the Creek and Cherokee in the 19th Century. There will be more opportunities for these students to take a deeper look at the experiences of various groups in Georgia's storied history.
Pictured left to right:
Sam Spring, Grace Mixon, Hannah Braddy, Helen Baird, Caiden White, Briley Braddy, Whit Sikes, Logan McBride, Macy Todd, Toni Bailey, Heather Rhodes, Jade Disharoon, Mary Catron.